UNIWORLD RIVER CRUISES...BOUTIQUE CRUISING AT ITS BEST
Discover True Luxury with Uniworld River Cruises & MileagePlus Cruise Awards
Choose a Uniworld River Cruise to travel to incredible destinations in Europe, Russia, Egypt, Vietnam, Cambodia, and China on 13 of the world's most beautiful rivers. Uniworld River Cruise's unique partnership with Red Carnation Hotels ensures that each ship is its very own luxury 5-star boutique hotel. Every aspect of the design, décor, fine art, priceless antiques, and deluxe amenities is carefully selected for the utmost style and comfort, from the full-service lobby to the only working fireplace on the rivers.

Uniworld River Cruise staterooms feature handcrafted Savoir® of England beds with fine linens, flat-screen satellite televisions, and breathtaking river views; many also include marble bathrooms and French balconies. Outside of your elegantly appointed stateroom, you can relax in the heated pool, unwind in the Jacuzzi, or sip a glass of wine in the lounge as postcard-worthy views pass you by on the way to your next destination. Pamper yourself at the Serenity Spa, or stay in shape at the state-of-the-art fitness center. Uniworld also provide complimentary bicycles and Nordic walking sticks to use in port.

Uniworld River Cruises has earned the coveted Top Dining award from Zagat® Cruise Lines Survey. Meals are inspired by the regions of your itinerary and prepared with the freshest ingredients, often brought onboard from local farmers markets. Uniworld's small ships provide a wealth of dining options: hit the buffet for an early-riser breakfast, snack on pastries at afternoon tea, eat lunch al fresco in the ocean breeze, and don your finest at the Captain's Farewell Dinner. Fine European wines, beer, and soft drinks are all complimentary.

When you cruise with Uniworld, you can expect an intimate atmosphere (the average capacity is just 130 guests), elegant personal touches, and attentive hoteliers who will quickly learn your preferences and anticipate your every need. Uniworld River Cruises delivers a unique "boutique cruising" vacation that must be experienced in all its luxury to be believed. And with MileagePlus Cruise Awards's unmatched value, your next luxury river cruise is now within reach.
Supremely Elegant River Cruises
Discover beautiful and unique destinations aboard stylish boutique ships

Asia & Exotic Uniworld River Cruises
Explore the fascinating culture and cuisine of Asia aboard a Uniworld River Cruise. No matter where your journey takes you, you are guaranteed to vacation in comfort and elegance as you sample some of the world's most exciting cities. Catch a water puppet theater show on the lakeshore in Hanoi, Vietnam, or sit in an open-air café in Ho Chi Minh City to watch the bustling motorbikes and pedestrians whirl past. In Phnom Penh, Cambodia, visit the Silver Pagoda to feast your eyes on a life-size gold Buddha covered with 9,584 diamonds.
11 Night Splendors of Egypt & the Nile

Departing from:

Hotel In Cairo

Ports of Call:

Flight From Cairo To Luxor
Board River Tosca At Luxor
Dendera, Egypt
Luxor, Egypt
Kom Ombo, Egypt
Aswan, Egypt
Edfu, Egypt
Luxor, Egypt
Disembark River Tosca At Luxor
Flight From Luxor To Cairo
End Of Vacation

Sailing Dates:

November 2018
December 2018
January 2019
February 2019
March 2019
April 2019
May 2019
November 2019
December 2019

12 Night Timeless Wonders of Vietnam Cambodia & Mekong

Departing from:

Ho Chi Minh City (Saigon), Vietnam

Ports of Call:

Cai Be, Vietnam
Sa Dec, Vietnam
Tan Chau, Vietnam
Phnom Penh, Cambodia
Angkor Ban, Cambodia
Kampong Cham, Cambodia
Siem Reap, Cambodia

Sailing Dates:

January 2019
February 2019
March 2019
September 2019
November 2019
December 2019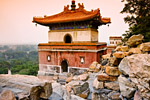 Departure Ports for Asia & Exotic Uniworld River Cruises:

Europe Uniworld River Cruises
Spend a week to a month sailing through Europe's most gorgeous riverside cities on a Uniworld River Cruise to Europe. You'll visit a Bavarian village in Passau, Germany, marvel at the exquisite jewels at the Topkapi Palace in Istanbul, Turkey, and cruise past the nightlife of Budapest, Hungary under a starry sky. See the best of Van Gogh – not to mention Monet, Gauguin, Toulouse-Lautrec, and other greats – at The Van Gogh Museum in Amsterdam, Netherlands, or attend a classical concert featuring Mozart and Strauss in Vienna, Austria.
7 Night Delightful Danube

Departing from:

Nuremberg, Germany

Ports of Call:

Main/Danube Canal Transit
Cruise Danube River
Engelhartszell, Austria
Spitz, Austria
Vienna, Austria
Budapest, Hungary

Sailing Dates:

May 2019
June 2019
July 2019
August 2019
September 2019
October 2019

7 Night Classic Christmas Markets

Departing from:

Frankfurt, Germany

Ports of Call:

Wertheim, Germany
Wurzburg, Germany
Kitzingen (Rothenburg), Germany
Bamberg, Germany
Nuremberg, Germany

Sailing Dates:

December 2018
December 2019

7 Night Parisian Royal Holiday

Departing from:

Paris, France

Ports of Call:

Vernon, France
Rouen, France
Mantes-La-Jolie (Versailles), France

7 Night Castles Along the Rhine

Departing from:

Amsterdam, Netherlands

Ports of Call:

Cologne, Germany
Koblenz, Germany
Boppard, Germany
Cruise Rhine River
Rudesheim, Germany
Mannheim (Speyer), Germany
Kehl (Strasbourg), Germany
Breisach Am Rhine, Germany
Basel, Switzerland

Sailing Dates:

March 2019
April 2019
May 2019
June 2019
July 2019
August 2019
September 2019
October 2019
November 2019

7 Night Rhine Holiday Markets

Departing from:

Cologne, Germany

Ports of Call:

Koblenz, Germany
Rudesheim, Germany
Mainz, Germany
Germersheim (Heidelberg), Germany
Kehl (Strasbourg), Germany
Basel, Switzerland

Sailing Dates:

November 2018
December 2018
November 2019
December 2019

10 Night Enchanting Christmas & New Years

Departing from:

Munich, Germany

Ports of Call:

Passau, Germany
Linz, Austria
Grein, Austria
Melk, Austria
Vienna, Austria
Bratislava, Slovakia
Budapest, Hungary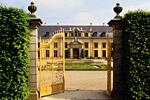 Departure Ports for Europe Uniworld River Cruises:
About Uniworld River Cruises
Explore Uniworld River Cruise Ships:
Search Uniworld River Cruise Destinations
More Ways to Find Cruise Deals
Need Help? Call 1-800-811-3775
Cruise experts
are available
24/7
with the same great prices as online.
Or, use our site:
FAQs
Cruising 101 Guide
Terms & Conditions
Price is in miles per person based on two people staying in the same stateroom. Price does not include a non-refundable miles processing fee per booking. All offers are for selected dates only, are subject to availability, are limited and apply to new bookings only. Your exact price depends on the time of the actual booking. Additional restrictions may apply. All prices and dates may not be available at the time of booking. Passengers receiving special rates based on residency or age will be required to show a government-issued form of identification (passport, or birth certificate and driver's license) at the pier to validate state of residency or age prior to boarding the cruise ship.. Fees or charges incurred after booking must be paid in money. Full Terms & Conditions. Best Price Guarantee restrictions and instructions apply; see our Best Price Guarantee Policy. For promotional offer terms and conditions, see offer description.
Special requirements
If you or a guest is pregnant or traveling with an infant child, or if there is a need to communicate a request for special meals, medical conditions or physical challenges, we ask that you please call 800-474-2052. Cruise Specialists are available 24 hours a day, 7 days a week. We will do everything we can to meet your needs and answer all of your questions.
Minimum age requirements may apply.
Mileage Plus Holdings, LLC has engaged World Travel Holdings, Inc., a third party provider, to host this cruise award redemption website and to provide certain members of the MileagePlus Program with the ability to redeem MileagePlus miles for cruise awards through the site. MileagePlus reserves the right to establish eligibility criteria for redemption of awards. All award orders are subject to availability. Each member must have sufficient miles in his or her MileagePlus account to complete the transaction. Your miles will be deducted at the time of purchase. In the event that miles have not been properly debited from your account at the time of redemption, miles can be debited by MileagePlus at any time. Miles redemptions may only be made from a single account per transaction. You may not combine miles from two or more accounts on a single transaction. In its sole discretion, MileagePlus may permit members to purchase cruises using a combination of award miles and money for a limited number of awards. Not all members will be eligible to make purchases using miles and money. The amount of miles or miles and money necessary for a transaction will be set by MileagePlus in its sole discretion, are subject to change and may vary by member. Any money portion of any purchase must be paid with a major credit card. Any money portion or redemption fees or charges will appear on your credit card statements as "e;MileagePlus Cruise Awards"e;. No MileagePlus award miles will be awarded in connection with any transaction made using MileagePlus miles or a combination of miles and money as the form of payment. Miles accrued, awards, and benefits issued are subject to change and are subject to the rules of the United MileagePlus program, including without limitation the Premier® program (the "e;MileagePlus Program"e;), which are expressly incorporated herein. United may change the MileagePlus Program including, but not limited to, rules, regulations, travel awards and special offers or terminate the MileagePlus Program at any time and without notice. United and its subsidiaries, affiliates and agents are not responsible for any products or services of other participating companies and partners. United and MileagePlus are registered service marks. For complete details about the MileagePlus Program, go to www.united.com. NONE OF UNITED AIRLINES, INC., MILEAGE PLUS HOLDINGS, LLC, THEIR AFFILIATES, OR ANY EMPLOYEES, OFFICERS, DIRECTORS OR AGENTS OF ANY SUCH PARTIES SHALL BE HELD LIABLE FOR, AND EACH MEMBER HEREBY WAIVES ANY CLAIM AGAINST SUCH PARTIES FOR ANY LOSS OF OR DAMAGE TO PROPERTY , ANY INJURY TO PERSON, OR ANY OTHER LOSS OR DAMAGE CAUSED BY REASON OF ANY DEFECT, FAILURE, NEGLIGENCE OR OTHER WRONGFUL ACT OR OMISSION, OF ANY OF WORLD TRAVEL HOLDINGS, INC., ITS AFFILIATES OR AGENTS, ANY CRUISE LINE OR, ANY OTHER THIRD PARTY PROVIDING SERVICES UNDER THE CRUISE AWARD REDEMPTION PROGRAM, OR ANY EMPLOYEE OR AGENT THEREOF. IN NO EVENT SHALL ANY PARTY BE LIABLE FOR CONSEQUENTIAL, INDIRECT, OR SPECIAL DAMAGES.
Free upgrade!
Book an eligible stateroom on any qualifying sailing and receive a free upgrade! In some cases, you'll be upgraded to a more desirable location aboard your ship. In other instances, you'll be upgraded to a stateroom with extra space and/or a better view. It's also possible that you might receive all of these benefits. Select your sailing date to see which upgrades are available.
Request a Consultation
From booking to boarding and beyond, a personal concierge's expert knowledge can help guide you in planning the luxury cruise of your dreams.
Please fill out the form and a concierge will contact you.
1-800-811-3775 | 9am-9pm M-F, 9am-6pm Sat-Sun (EST)9AM to 9PM Monday through Friday, 9AM to 6PM Saturday through Sunday eastern standard time