SEABOURN CRUISES...WORLD'S BEST SMALL-SHIP LUXURY CRUISE LINE!
Discover Enchantment with Seabourn Cruises & MileagePlus Cruise Awards
Seabourn Cruises offer a unique blend of intimacy, style and elegance, wholly suited for the luxury traveler. Seabourn's fleet of six "all-suite" vessels harbor between 208 and 450 guests each, and sail to the most sought-after destinations in the world.

And each ship will meet your every desire making your cruise vacation the most memorable trip you will ever be on. Its expanded fleet offers the utmost in contemporary luxury travel, and features what some say as "the best small ships in the world."

Climb aboard the Seabourn Pride and take a dip in the pool, pamper yourself at The Spa at Seabourn, or for a more dynamic atmosphere, visit The Club on Deck 6, and take in some live music and dancing. The Seabourn Legend boasts the Midnight Sun Lounge, a genial and bright watering hole offering panoramic views, social events from morning till night, with a light touch of quiet music over conversation after a 5-star dinner. And the Seabourn Quest, regarded as "a game-changer for the luxury segment" offers abounding opportunities to revel in a luxury cruise experience like none other. It presents a collection of fine dining restaurants with each offering its own variety of taste, fashion and grace, available to you for breakfast, lunch and dinner.

Off-ship, Seabourn offers a wide-range of individualized shore excursions from African Safaris, to the more tamed splendor of a drive through the beautiful countryside of Quebec, Canada. Take a half-day tour through the region of Andalusia, Spain, where you'll discover the true essence of bullfighting from the breeding fames to the matador schools.

Whether you're onboard or onshore, you'll always enjoy a warm and personalized experience with services provided by award-winning crew members committed to making your Seabourn cruise experience a fantastic one. And along with MileagePlus Cruise Awards's special offers, you're sure to get the most out of your luxury vacation cruise escape.
Luxury on World-Class Yachts
Experience personalized service, suite staterooms & an intimate cruising atmosphere

Caribbean & Panama Canal Seabourn Cruises
Sail to the Caribbean on a Seabourn Cruises adventure and celebrate life in a tropical oasis overcome by crystal blue waters, pink sandy beaches and exotic island resorts. Aruba's coastline is dotted with vacation treasures such as the Natural Pool, the Quadiriki Caves and Frenchman's Pass. Secure a heading to the island of Barbados where you'll view the parish of St. George or the legendary Gun Hill Signal Station. Each destination offers a wealth of activities from submarine tours and soaring helicopter rides, to snorkeling in cozy drifts wrapping the islands. Whether you explore on land or at sea, a Caribbean cruise vacation promises to be a trip filled with spectacular memories, adventure, and fun for everyone.
7 Night Caribbean Yacht Harbors

Departing from:

Bridgetown, Barbados

Ports of Call:

Mayreau, Grenadines
Basse Terre, Guadeloupe
Charlestown, Nevis
Fort-De-France, Martinique
St. George's, Grenada
Charlotteville, Tobago

Sailing Dates:

December 2018
January 2019
February 2019
March 2019

7 Night Yachtsman's Caribbean

Departing from:

Philipsburg, St. Maarten

Ports of Call:

Carambola Beach, Friars Bay, St. Kitts
Road Bay, Anguilla
St. John's, Antigua
Terre-De-Haut, Iles Des Saintes, Guadeloupe
Castries, St. Lucia
Port Elizabeth, Bequia, Grenadines
Bridgetown, Barbados

Sailing Dates:

December 2018
January 2019
February 2019
March 2019

15 Night Panama Canal & Inca Gold

Departing from:

Miami, Florida

Ports of Call:

Key West, Florida
Bocas Del Toro, Panama
Panama Canal Full Transit
Fuerte Amador, Panama
Manta, Ecuador
Isla De La Plata, Ecuador
Puerto Bolivar (Machala), Ecuador
Salaverry (Trujillo), Peru
Guanape Islands (Islas Guanape), Peru
Callao (Lima), Peru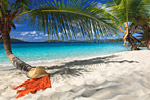 Departure Ports for Caribbean & Panama Canal Seabourn Cruises:

Europe Seabourn Cruises
Discover the alluring beauty and charm of a Mediterranean Sea vacation escape with Seabourn Cruises. Sail along the majestic shorelines of this magnificent body of water on a luxury ship blanketed with a style and comfort rarely experienced at sea. Or, enjoy a land excursion and view the archeological wonders of the Old World including the Spanish Steps of Rome, Italy, the Olympic Stadium of Athens, Greece, or the Catholic shrine of the Virgin Mary's House located in ancient Ephesus, Turkey. Immerse yourself in an endless trek through cultural diversity boasting extraordinary art, ancient traditions and visual landscapes so breathtaking you have to see them for yourself.
7 Night Greece & Dalmatian Delights

Departing from:

Piraeus (Athens), Greece

Ports of Call:

Monemvasia, Greece
Katakolon (Olympia), Greece
Syvota, Greece
Brindisi, Italy
Dubrovnik, Croatia
Zadar, Croatia
Venice, Italy

Sailing Dates:

June 2018
July 2018
August 2018
September 2018

7 Night Adriatic & Greek Glories

Departing from:

Venice, Italy

Ports of Call:

Vodice (Sibenik), Croatia
Kotor, Montenegro
Corfu (Kerkyra), Greece
Nydri, Lefkada, Greece
Gythion (Sparta), Greece
Nafplion (Nauplion), Greece
Piraeus (Athens), Greece

Sailing Dates:

July 2018
August 2018
September 2018

7 Night Alluring Italy & Riviera

Departing from:

Civitavecchia (Rome), Italy

Ports of Call:

Bonifacio, Corsica
Livorno (Florence & Pisa), Italy
Santa Margherita Ligure (Portofino), Italy
Bandol, France
Palamos, Spain
Palma De Mallorca, Balearic Islands
Barcelona, Spain

Sailing Dates:

July 2018
August 2018
September 2018

7 Night The Baltic & St. Petersburg

Seabourn Ovation

–

New Ship!

Departing from:

Copenhagen, Denmark

Ports of Call:

Tallinn, Estonia
St. Petersburg, Russian Federation
Helsinki, Finland
Stockholm, Sweden

Sailing Dates:

June 2018
July 2018
August 2018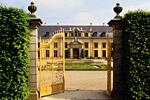 Departure Ports for Europe Seabourn Cruises:

Exotic Seabourn Cruises
7 Night Orchid Isles Escape

Departing from:

Singapore

Ports of Call:

Semarang, Java, Indonesia
Surabaya, Java, Indonesia
Probolinggo, East Java, Indonesia
Celukan Bawang, Bali, Indonesia
Benoa (Denpasar), Bali, Indonesia

37 Night Seas of Sinbad

Departing from:

Piraeus (Athens), Greece

Ports of Call:

Aghios Nikolaos, Crete
Haifa, Israel
Ashdod (Jerusalem), Israel
Suez Canal Transit
Aqaba (Petra), Jordan
Salalah, Oman
Muscat, Oman
Abu Dhabi, U. A. E.
Sir Bani Yas Island, Abu Dhabi, U. A. E.
Dubai, U. A. E.
Sir Bani Yas Island, Abu Dhabi, U. A. E.
Doha, Qatar
Muscat, Oman
Mumbai (Bombay), India
New Mangalore Port, India
Kochi (Cochin), India
Sabang, Pulau Weh, Indonesia
Phuket, Thailand
Awana Porto Malai, (Resorts World Langkawi), Malaysia
Singapore
Explore Seabourn Cruise Ships:
Search Seabourn Cruise Destinations
More Ways to Find Cruise Deals
Need Help? Call 1-800-811-3775
Cruise experts
are available
24/7
with the same great prices as online.
Or, use our site:
FAQs
Cruising 101 Guide
Terms & Conditions
Price is in miles per person based on two people staying in the same stateroom. Price does not include a non-refundable miles processing fee per booking. All offers are for selected dates only, are subject to availability, are limited and apply to new bookings only. Your exact price depends on the time of the actual booking. Additional restrictions may apply. All prices and dates may not be available at the time of booking. Passengers receiving special rates based on residency or age will be required to show a government-issued form of identification (passport, or birth certificate and driver's license) at the pier to validate state of residency or age prior to boarding the cruise ship.. Fees or charges incurred after booking must be paid in money.
Full Terms & Conditions
. Best Price Guarantee restrictions and instructions apply; see our
Best Price Guarantee Policy
. For promotional offer terms and conditions, see offer description.

Special requirements
If you or a guest is pregnant or traveling with an infant child, or if there is a need to communicate a request for special meals, medical conditions or physical challenges, we ask that you please call 800-474-2052. Cruise Specialists are available 24 hours a day, 7 days a week. We will do everything we can to meet your needs and answer all of your questions.

Minimum age requirements may apply.

Mileage Plus Holdings, LLC has engaged World Travel Holdings, Inc., a third party provider, to host this cruise award redemption website and to provide certain members of the MileagePlus Program with the ability to redeem MileagePlus miles for cruise awards through the site. MileagePlus reserves the right to establish eligibility criteria for redemption of awards. All award orders are subject to availability. Each member must have sufficient miles in his or her MileagePlus account to complete the transaction. Your miles will be deducted at the time of purchase. In the event that miles have not been properly debited from your account at the time of redemption, miles can be debited by MileagePlus at any time. Miles redemptions may only be made from a single account per transaction. You may not combine miles from two or more accounts on a single transaction. In its sole discretion, MileagePlus may permit members to purchase cruises using a combination of award miles and money for a limited number of awards. Not all members will be eligible to make purchases using miles and money. The amount of miles or miles and money necessary for a transaction will be set by MileagePlus in its sole discretion, are subject to change and may vary by member. Any money portion of any purchase must be paid with a major credit card. Any money portion or redemption fees or charges will appear on your credit card statements as "e;MileagePlus Cruise Awards"e;. No MileagePlus award miles will be awarded in connection with any transaction made using MileagePlus miles or a combination of miles and money as the form of payment. Miles accrued, awards, and benefits issued are subject to change and are subject to the rules of the United MileagePlus program, including without limitation the Premier® program (the "e;MileagePlus Program"e;), which are expressly incorporated herein. United may change the MileagePlus Program including, but not limited to, rules, regulations, travel awards and special offers or terminate the MileagePlus Program at any time and without notice. United and its subsidiaries, affiliates and agents are not responsible for any products or services of other participating companies and partners. United and MileagePlus are registered service marks. For complete details about the MileagePlus Program, go to www.united.com. NONE OF UNITED AIRLINES, INC., MILEAGE PLUS HOLDINGS, LLC, THEIR AFFILIATES, OR ANY EMPLOYEES, OFFICERS, DIRECTORS OR AGENTS OF ANY SUCH PARTIES SHALL BE HELD LIABLE FOR, AND EACH MEMBER HEREBY WAIVES ANY CLAIM AGAINST SUCH PARTIES FOR ANY LOSS OF OR DAMAGE TO PROPERTY , ANY INJURY TO PERSON, OR ANY OTHER LOSS OR DAMAGE CAUSED BY REASON OF ANY DEFECT, FAILURE, NEGLIGENCE OR OTHER WRONGFUL ACT OR OMISSION, OF ANY OF WORLD TRAVEL HOLDINGS, INC., ITS AFFILIATES OR AGENTS, ANY CRUISE LINE OR, ANY OTHER THIRD PARTY PROVIDING SERVICES UNDER THE CRUISE AWARD REDEMPTION PROGRAM, OR ANY EMPLOYEE OR AGENT THEREOF. IN NO EVENT SHALL ANY PARTY BE LIABLE FOR CONSEQUENTIAL, INDIRECT, OR SPECIAL DAMAGES.
Free upgrade!
Book an eligible stateroom on any qualifying sailing and receive a free upgrade! In some cases, you'll be upgraded to a more desirable location aboard your ship. In other instances, you'll be upgraded to a stateroom with extra space and/or a better view. It's also possible that you might receive all of these benefits. Select your sailing date to see which upgrades are available.
Request a Consultation
From booking to boarding and beyond, a personal concierge's expert knowledge can help guide you in planning the luxury cruise of your dreams.
Please fill out the form and a concierge will contact you.
1-800-811-3775 | 9am-9pm M-F, 9am-6pm Sat-Sun (EST)9AM to 9PM Monday through Friday, 9AM to 6PM Saturday through Sunday eastern standard time