CUNARD LINE...A RICH TRADITION OF SOPHISTICATION
Make History with Cunard & MileagePlus Cruise Awards
In 1840, Sir Samuel Cunard made history by offering the very first passenger transatlantic cruise. Cunard Cruise Line continues the tradition today by providing regular transatlantic voyages from New York to Southampton and remains the only cruise line to do so. From the moment you step on board one of Cunard's 3 luxury ocean liners, Queen Mary 2, Queen Victoria, and Queen Elizabeth, you'll experience the unique combination of old-world hospitality and modern-day convenience that makes Cunard Cruises so special.

Cunard's famous White Star Service ensures the most exceptional service at sea, from the signature white glove greeting to the personal attention of a 24-hour room service staff. Onboard activities are numerous and varied, from fencing to golf, film screenings to lectures given by award-winning novelists, historians, or politicians. Sail aboard the Queen Mary 2 to experience the only planetarium at sea, and supplement your stargazing with informational sessions by speakers from the Royal Astronomical Society.

In the evenings, don your finest attire for gourmet dinner in the elegantly decorated main dining room. Sip on your favorite cocktail in one of the many bars or lounges before waltzing the night away to the sounds of a string quartet at a Royal Nights Themed Ball. With help from your Personal Cruise Concierge at MileagePlus Cruise Awards, it's easy to join the ranks of royalty and distinguished guests who have had the pleasure of calling themselves a Cunard Line passenger. The world's most famous cruise line is waiting to welcome you aboard!
Style & Luxury at Sea
Set sail for comfort and deluxe service at sea with top-notch amenities

Transatlantic Cunard Cruises
Revisit the golden age of glamour on a legendary Cunard Transatlantic Cruise, where the luxurious at-sea experience is front and center. You'll board your floating 5-star resort in New York (Brooklyn), England (Southampton), or Germany (Hamburg) and spend 7 to 14 days relaxing poolside, soaking up live music and theatre, dining on gourmet cuisine, and reveling in activities like fencing or golf as you make your way halfway around the world. To add beachside lounging to your long list of indulgences, choose an itinerary that includes stops on islands in Portugal or the Caribbean.
7 Night Transatlantic Eastbound

Departing from:

New York, New York

Ports of Call:

Southampton (London), England

Sailing Dates:

April 2019
May 2019
June 2019
July 2019
August 2019
September 2019
October 2019
November 2019
December 2019

7 Night Transatlantic Westbound

Departing from:

Southampton (London), England

Sailing Dates:

December 2018
April 2019
May 2019
June 2019
August 2019
November 2019
December 2019

9 Night Westbound Transatlantic Crossing

Departing from:

Hamburg, Germany

Ports of Call:

Southampton (London), England
New York, New York

9 Night Transatlantic Eastbound

Departing from:

New York, New York

Ports of Call:

Southampton (London), England
Hamburg, Germany

Sailing Dates:

June 2019
September 2019
October 2019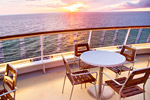 Departure Ports for Transatlantic Cunard Cruises:

Europe Cunard Cruises
Sample the sights, sounds, and sumptuous cuisine of Europe's most fascinating cities from the comfort of your elegant Cunard Cruise ship. Cunard Cruises to Europe travel to top ports throughout the Mediterranean and Northern Europe, from big-name cities like Rome, Barcelona, and Casablanca to more offbeat stops like Yalta, Ukraine and Valletta, Malta. Itineraries range from quick 4-night getaways to month-long escapes.
7 Night The Fjords

Departing from:

Southampton (London), England

Ports of Call:

Stavanger, Norway
Flaam, Norway
Olden, Norway
Haugesund, Norway

9 Night Skandinavien - Russland

Departing from:

Hamburg, Germany

Ports of Call:

Copenhagen, Denmark
Visby, Gotland, Sweden
Tallinn, Estonia
St. Petersburg, Russian Federation
Kiel (Hamburg), Germany

7 Night Netherlands Belgium & France

Departing from:

Southampton (London), England

Ports of Call:

St. Peter Port, Guernsey, Channel Islands
Rotterdam, Netherlands
Zeebrugge (Bruges), Belgium
Cherbourg, France

7 Night Norwegian Fjords

Departing from:

Southampton (London), England

Ports of Call:

Bergen, Norway
Alesund, Norway
Cruise Aurlandsfjord
Flaam, Norway
Cruise Sognefjord
Stavanger, Norway

12 Night The Canary Islands

Departing from:

Southampton (London), England

Ports of Call:

Funchal, Madeira
Santa Cruz De La Palma, Canary Islands
Las Palmas, Gran Canaria, Canary Islands
Tenerife, Canary Islands
Lanzarote, Canary Islands
La Coruna, Spain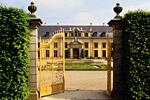 Departure Ports for Europe Cunard Cruises:

Canada/New England Cunard Cruises
7 Night Quebec Halifax & New York

Departing from:

Quebec City, Quebec

Ports of Call:

Ville Saguenay, Quebec
Sydney, Nova Scotia
Halifax, Nova Scotia
New York, New York

Sailing Dates:

September 2019
October 2019

7 Night New England & Canada

Departing from:

New York, New York

Ports of Call:

Bar Harbor, Maine
Corner Brook, Newfoundland
Sept Iles, Quebec
Quebec City, Quebec

Sailing Dates:

September 2019
October 2019
Explore Cunard Line Cruise Ships:
Search Cunard Cruise Destinations
More Ways to Find Cruise Deals
Need Help? Call 1-800-811-3775
Cruise experts
are available
24/7
with the same great prices as online.
Or, use our site:
FAQs
Cruising 101 Guide
Terms & Conditions
Price is in miles per person based on two people staying in the same stateroom. Price does not include a non-refundable miles processing fee per booking. All offers are for selected dates only, are subject to availability, are limited and apply to new bookings only. Your exact price depends on the time of the actual booking. Additional restrictions may apply. All prices and dates may not be available at the time of booking. Passengers receiving special rates based on residency or age will be required to show a government-issued form of identification (passport, or birth certificate and driver's license) at the pier to validate state of residency or age prior to boarding the cruise ship.. Fees or charges incurred after booking must be paid in money. Full Terms & Conditions. Best Price Guarantee restrictions and instructions apply; see our Best Price Guarantee Policy. For promotional offer terms and conditions, see offer description.
Special requirements
If you or a guest is pregnant or traveling with an infant child, or if there is a need to communicate a request for special meals, medical conditions or physical challenges, we ask that you please call 800-474-2052. Cruise Specialists are available 24 hours a day, 7 days a week. We will do everything we can to meet your needs and answer all of your questions.
Minimum age requirements may apply.
Mileage Plus Holdings, LLC has engaged World Travel Holdings, Inc., a third party provider, to host this cruise award redemption website and to provide certain members of the MileagePlus Program with the ability to redeem MileagePlus miles for cruise awards through the site. MileagePlus reserves the right to establish eligibility criteria for redemption of awards. All award orders are subject to availability. Each member must have sufficient miles in his or her MileagePlus account to complete the transaction. Your miles will be deducted at the time of purchase. In the event that miles have not been properly debited from your account at the time of redemption, miles can be debited by MileagePlus at any time. Miles redemptions may only be made from a single account per transaction. You may not combine miles from two or more accounts on a single transaction. In its sole discretion, MileagePlus may permit members to purchase cruises using a combination of award miles and money for a limited number of awards. Not all members will be eligible to make purchases using miles and money. The amount of miles or miles and money necessary for a transaction will be set by MileagePlus in its sole discretion, are subject to change and may vary by member. Any money portion of any purchase must be paid with a major credit card. Any money portion or redemption fees or charges will appear on your credit card statements as "e;MileagePlus Cruise Awards"e;. No MileagePlus award miles will be awarded in connection with any transaction made using MileagePlus miles or a combination of miles and money as the form of payment. Miles accrued, awards, and benefits issued are subject to change and are subject to the rules of the United MileagePlus program, including without limitation the Premier® program (the "e;MileagePlus Program"e;), which are expressly incorporated herein. United may change the MileagePlus Program including, but not limited to, rules, regulations, travel awards and special offers or terminate the MileagePlus Program at any time and without notice. United and its subsidiaries, affiliates and agents are not responsible for any products or services of other participating companies and partners. United and MileagePlus are registered service marks. For complete details about the MileagePlus Program, go to www.united.com. NONE OF UNITED AIRLINES, INC., MILEAGE PLUS HOLDINGS, LLC, THEIR AFFILIATES, OR ANY EMPLOYEES, OFFICERS, DIRECTORS OR AGENTS OF ANY SUCH PARTIES SHALL BE HELD LIABLE FOR, AND EACH MEMBER HEREBY WAIVES ANY CLAIM AGAINST SUCH PARTIES FOR ANY LOSS OF OR DAMAGE TO PROPERTY , ANY INJURY TO PERSON, OR ANY OTHER LOSS OR DAMAGE CAUSED BY REASON OF ANY DEFECT, FAILURE, NEGLIGENCE OR OTHER WRONGFUL ACT OR OMISSION, OF ANY OF WORLD TRAVEL HOLDINGS, INC., ITS AFFILIATES OR AGENTS, ANY CRUISE LINE OR, ANY OTHER THIRD PARTY PROVIDING SERVICES UNDER THE CRUISE AWARD REDEMPTION PROGRAM, OR ANY EMPLOYEE OR AGENT THEREOF. IN NO EVENT SHALL ANY PARTY BE LIABLE FOR CONSEQUENTIAL, INDIRECT, OR SPECIAL DAMAGES.
Free upgrade!
Book an eligible stateroom on any qualifying sailing and receive a free upgrade! In some cases, you'll be upgraded to a more desirable location aboard your ship. In other instances, you'll be upgraded to a stateroom with extra space and/or a better view. It's also possible that you might receive all of these benefits. Select your sailing date to see which upgrades are available.
Request a Consultation
From booking to boarding and beyond, a personal concierge's expert knowledge can help guide you in planning the luxury cruise of your dreams.
Please fill out the form and a concierge will contact you.
1-800-811-3775 | 9am-9pm M-F, 9am-6pm Sat-Sun (EST)9AM to 9PM Monday through Friday, 9AM to 6PM Saturday through Sunday eastern standard time