SILVERSEA CRUISES...ENCHANTINGLY ELEGANT
Live "La Dolce Vita" with Silversea Cruises & MileagePlus Cruise Awards
Intimate all-suite ships, polished European style, and unique itineraries set Silversea Cruises apart as the first choice for discerning and adventurous travelers. Silversea's small ships provide a personalized vacation experience akin to traveling on a private yacht. Plus, when your ship can dock in smaller harbors in the heart of a city, disembarking to explore on shore is as quick and easy as can be. With Silversea Cruise ships' Art Deco styling, you'll feel as if you've transported to the 1930's, when traveling at sea was romantic and magical – and on Silversea Cruises, it still is.

When you step on board, you'll receive a glass of champagne to sip as your personal butler escorts you to your suite. All suites come with spectacular ocean views, and most come with spacious private balconies, perfect for daydreaming and stargazing. All-inclusive fares mean that wine, spirits, and champagne are free-flowing – no need to reach for the bill after every cocktail. While you make your way to one of Silversea's 450 ports on all 7 continents, you'll attend wine tastings, take a dance class, practice your stroke on the golf putting green, or attend an aromatherapy or nutrition seminar. You can even take a class at the first Relais & Châteaux L'École des Chefs cooking school at sea, which offers cooking demonstrations, competitions, and "market to plate" excursions. Or maybe you'll do more of nothing at all – unwind with a spa treatment, relax in the sauna and steam room, or soak in the whirlpool. The choice is entirely yours.

Silversea Cruises offers a startling variety of dining options for ships of its size – on Silver Spirit, there are six different restaurants, not to mention the complimentary 24-hour in-suite dining option. Enjoy open seating at the main dining area, The Restaurant, or reserve a table at a specialty restaurant: La Terrazza for à la carte Italian, Seishin for Asian fusion, or Stars Supper Club for international fare amid live jazz and cabaret. After dinner, head to one of the bars or lounges to mingle with your fellow guests from across the globe, catch a theatre production in the Show Lounge, or try your luck in the casino. When you choose to cruise with Silversea and MileagePlus Cruise Awards, you'll be transported to a world where the enchanting at-sea experience of old is alive and well, and where your heart's desires are only a moment away from realization.
Last-Minute Savings
Get a free one-category upgrade and up to $1,000 to spend on board

Alaska Silversea Cruises
7 Night Alaska

Departing from:

Anchorage (Seward), Alaska

Ports of Call:

Cruise Hubbard Glacier
Juneau, Alaska
Skagway, Alaska
Sitka, Alaska
Ketchikan, Alaska
Cruise Inside Passage, Alaska
Vancouver (Canada Place), British Columbia

Europe/Mediterranean Silversea Cruises
What better way to experience the world-famous beaches, food, and culture of the Mediterranean than by sea? On a Silversea Cruise to the Mediterranean, you'll spend 7 to 12 nights in complete comfort and elegance as you hop from port to port, admiring the Parthenon in Athens, Greece, wining and dining in Rome, Italy, and swimming in the crystal-clear Adriatic Sea off the coast of Split, Croatia. And the best part – you only need to unpack once!
7 Night Northern Europe & British Isles

Departing from:

Copenhagen, Denmark

Ports of Call:

Tallinn, Estonia
St. Petersburg, Russian Federation
Stockholm, Sweden

7 Night Mediterranean

Departing from:

Civitavecchia (Rome), Italy

Ports of Call:

Naples, Italy
Taormina (Naxos), Sicily, Italy
Valletta, Malta
Dubrovnik, Croatia
Korcula Island, Croatia
Venice, Italy

9 Night Western Mediterranean

Departing from:

Barcelona, Spain

Ports of Call:

Palma De Mallorca, Balearic Islands
Valencia, Spain
Malaga (Granada), Spain
Cadiz (Seville), Spain
Portimao, Portugal
Lisbon, Portugal

10 Night Mediterranean

Departing from:

Monte Carlo, Monaco

Ports of Call:

Portofino, Italy
Livorno (Florence & Pisa), Italy
Civitavecchia (Rome), Italy
Naples, Italy
Taormina (Naxos), Sicily, Italy
Dubrovnik, Croatia
Zadar, Croatia
Venice, Italy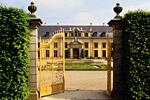 Departure Ports for Europe/Mediterranean Silversea Cruises:

Galapagos Silversea Cruises
7 Night Galapagos Islands Expedition

Silver Galapagos

–

Expedition Ship!

Departing from:

Baltra, Galapagos

Ports of Call:

Daphne Island, Galapagos
Bahia Darwin, Genovesa, Galapagos
El Barranco, Genovesa, Galapagos
North Seymour, Galapagos
Sullivan Bay, Santiago, Galapagos
Rabida, Galapagos
Eden Islet, Santa Cruz, Galapagos
Galapaguero Cerro Colorado, San Cristobal, Galapagos
Punta Pitt, San Cristobal, Galapagos
Gardner Bay, Espanola, Galapagos
Punta Suarez, Espanola, Galapagos
Estacion Charles Darwin, Santa Cruz, Galapagos
South Plaza (Isla Plaza Sur), Galapagos
San Cristobal, Ecuador

Sailing Dates:

September 2019
January 2020
February 2020
March 2020
April 2020
May 2020
June 2020
July 2020

Caribbean Silversea Cruises
Experience the year-round attractions of sun, sand, and sea on a Caribbean Silversea cruise. Your journey will expose you to the vibrant flavors of the Caribbean islands, each one as unique as it is beautiful. In Grenada, visit a traditional spice plantation to see nutmeg, cocoa, and cloves drying in the sun, or head to Concord Falls to take a dip in cascading waterfalls. Revel in the uniquely British island atmosphere of Barbados, where afternoon tea is common, or spend the day lounging on the snow-white-sand of Antigua's beaches. For a 2-in-1 treat, visit St. Martin/St. Maarten, where the French and Dutch live side-by-side. With so many gorgeous islands to visit, it may be difficult to decide where to go first. But that's the wonderful thing about the Caribbean: as long as you go, you really can't go wrong.
7 Night Caribbean & Central America

Departing from:

San Juan, Puerto Rico

Ports of Call:

Anguilla, British Overseas Territory
Basseterre, St. Kitts
Roseau, Dominica
Castries, St. Lucia
Falmouth, Antigua
Road Town, Tortola, B.V.I.

9 Night Caribbean & Central America

Departing from:

San Juan, Puerto Rico

Ports of Call:

Basseterre, St. Kitts
Castries, St. Lucia
Roseau, Dominica
Philipsburg, St. Maarten
Spanish Town, Virgin Gorda, B.V.I.
La Romana, Dominican Republic
Ft. Lauderdale (Port Everglades), Florida

10 Night Caribbean & Central America

Departing from:

New York, New York

Ports of Call:

Hamilton, Bermuda
St. John's, Antigua
Roseau, Dominica
Gustavia, St. Barts
Road Town, Tortola, B.V.I.
San Juan, Puerto Rico

10 Night Caribbean & Central America

Departing from:

Bridgetown, Barbados

Ports of Call:

St. George's, Grenada
Bequia, Grenadines
Fort-De-France, Martinique
Roseau, Dominica
Falmouth, Antigua
Philipsburg, St. Maarten
Gustavia, St. Barts
Road Town, Tortola, B.V.I.
San Juan, Puerto Rico

9 Night Caribbean & Central America

Departing from:

Ft. Lauderdale (Port Everglades), Florida

Ports of Call:

Grand Turk Island, Turks & Caicos
St. John's, Antigua
Castries, St. Lucia
Gustavia, St. Barts
Charlotte Amalie, St. Thomas, U.S.V.I.
San Juan, Puerto Rico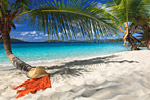 Departure Ports for Caribbean Silversea Cruises:

South America Silversea Cruises
11 Night South America Expedition

Silver Explorer

–

Expedition Ship!

Departing from:

Puntarenas, Costa Rica

Ports of Call:

Curu (Reserve), Costa Rica
Isla Tortuga (Tortuga Island), Costa Rica
Puerto Quepos, Costa Rica
Corcovado National Park, Costa Rica
Cruise Golfo Dulce
Cocos Island (Isla Del Coco), Costa Rica
Isla De La Plata, Ecuador
Puerto Bolivar (Machala), Ecuador
Guayaquil, Equador

Canada & New England Silversea Cruises
12 Night Canada & New England

Departing from:

Reykjavik, Iceland

Ports of Call:

St. Johns, Newfoundland, Canada
St. Pierre & Miquelon
Corner Brook, Newfoundland
Havre-Saint-Pierre, Quebec
Sept Iles, Quebec
Cruise Saguenay River
Ville Saguenay, Quebec
Quebec City, Quebec
Montreal, Quebec

South Pacific Silversea Cruises
15 Night Indonesia & Australia Explorer

Departing from:

Singapore

Ports of Call:

Semarang, Java, Indonesia
Bali, Indonesia
Darwin, Australia
Cairns, Queensland, Australia
Townsville, Australia
Brisbane, Australia

14 Night Australia & New Zealand

Departing from:

Sydney, Australia

Ports of Call:

Melbourne, Australia
Hobart, Tasmania, Australia
Cruise Milford Sound
Cruise Doubtful Sound
Cruise Dusky Sound
Port Chalmers (Dunedin), New Zealand
Lyttelton (Christchurch), New Zealand
Picton, New Zealand
Tauranga, New Zealand
Auckland Island, New Zealand

Exotic Silversea Cruises
10 Night Southeast Asia

Departing from:

Laem Chabang (Bangkok), Thailand

Ports of Call:

Ho Chi Minh City (Saigon), Vietnam
Chan May (Danang/Hue), Vietnam
Ha Long Bay, Vietnam
Hong Kong

Sailing Dates:

December 2019
January 2020
Explore Silversea Cruise Ships
Search Silversea Cruise Destinations
Terms & Conditions
Price is in miles per person based on two people staying in the same stateroom. Price does not include a non-refundable miles processing fee per booking. All offers are for selected dates only, are subject to availability, are limited and apply to new bookings only. Your exact price depends on the time of the actual booking. Additional restrictions may apply. All prices and dates may not be available at the time of booking. Passengers receiving special rates based on residency or age will be required to show a government-issued form of identification (passport, or birth certificate and driver's license) at the pier to validate state of residency or age prior to boarding the cruise ship.. Fees or charges incurred after booking must be paid in money. Full Terms & Conditions. Best Price Guarantee restrictions and instructions apply; see our Best Price Guarantee Policy. For promotional offer terms and conditions, see offer description.
Special requirements
If you or a guest is pregnant or traveling with an infant child, or if there is a need to communicate a request for special meals, medical conditions or physical challenges, we ask that you please call 800-474-2052. Cruise Specialists are available 24 hours a day, 7 days a week. We will do everything we can to meet your needs and answer all of your questions.
Minimum age requirements may apply.
Mileage Plus Holdings, LLC has engaged World Travel Holdings, Inc., a third party provider, to host this cruise award redemption website and to provide certain members of the MileagePlus Program with the ability to redeem MileagePlus miles for cruise awards through the site. MileagePlus reserves the right to establish eligibility criteria for redemption of awards. All award orders are subject to availability. Each member must have sufficient miles in his or her MileagePlus account to complete the transaction. Your miles will be deducted at the time of purchase. In the event that miles have not been properly debited from your account at the time of redemption, miles can be debited by MileagePlus at any time. Miles redemptions may only be made from a single account per transaction. You may not combine miles from two or more accounts on a single transaction. In its sole discretion, MileagePlus may permit members to purchase cruises using a combination of award miles and money for a limited number of awards. Not all members will be eligible to make purchases using miles and money. The amount of miles or miles and money necessary for a transaction will be set by MileagePlus in its sole discretion, are subject to change and may vary by member. Any money portion of any purchase must be paid with a major credit card. Any money portion or redemption fees or charges will appear on your credit card statements as "e;MileagePlus Cruise Awards"e;. No MileagePlus award miles will be awarded in connection with any transaction made using MileagePlus miles or a combination of miles and money as the form of payment. Miles accrued, awards, and benefits issued are subject to change and are subject to the rules of the United MileagePlus program, including without limitation the Premier® program (the "e;MileagePlus Program"e;), which are expressly incorporated herein. United may change the MileagePlus Program including, but not limited to, rules, regulations, travel awards and special offers or terminate the MileagePlus Program at any time and without notice. United and its subsidiaries, affiliates and agents are not responsible for any products or services of other participating companies and partners. United and MileagePlus are registered service marks. For complete details about the MileagePlus Program, go to www.united.com. NONE OF UNITED AIRLINES, INC., MILEAGE PLUS HOLDINGS, LLC, THEIR AFFILIATES, OR ANY EMPLOYEES, OFFICERS, DIRECTORS OR AGENTS OF ANY SUCH PARTIES SHALL BE HELD LIABLE FOR, AND EACH MEMBER HEREBY WAIVES ANY CLAIM AGAINST SUCH PARTIES FOR ANY LOSS OF OR DAMAGE TO PROPERTY , ANY INJURY TO PERSON, OR ANY OTHER LOSS OR DAMAGE CAUSED BY REASON OF ANY DEFECT, FAILURE, NEGLIGENCE OR OTHER WRONGFUL ACT OR OMISSION, OF ANY OF WORLD TRAVEL HOLDINGS, INC., ITS AFFILIATES OR AGENTS, ANY CRUISE LINE OR, ANY OTHER THIRD PARTY PROVIDING SERVICES UNDER THE CRUISE AWARD REDEMPTION PROGRAM, OR ANY EMPLOYEE OR AGENT THEREOF. IN NO EVENT SHALL ANY PARTY BE LIABLE FOR CONSEQUENTIAL, INDIRECT, OR SPECIAL DAMAGES.
Free upgrade!
Book an eligible stateroom on any qualifying sailing and receive a free upgrade! In some cases, you'll be upgraded to a more desirable location aboard your ship. In other instances, you'll be upgraded to a stateroom with extra space and/or a better view. It's also possible that you might receive all of these benefits. Select your sailing date to see which upgrades are available.
Request a Consultation
From booking to boarding and beyond, a personal concierge's expert knowledge can help guide you in planning the luxury cruise of your dreams.
Please fill out the form and a concierge will contact you.
1-800-811-3775 | 9am-9pm M-F, 9am-6pm Sat-Sun (EST)9AM to 9PM Monday through Friday, 9AM to 6PM Saturday through Sunday eastern standard time