ROYAL CARIBBEAN INTERNATIONAL...INNOVATION & EXCITEMENT AT SEA
State-of-the-art Ships, One-of-a-kind Fun
Boasting some of the largest and most exciting ships at sea, Royal Caribbean truly takes cruising to the next level with innovative onboard additions like entire "neighborhoods" full of cafes and shops, tranquil parks, and state-of-the-art options for active and athletic types. Combine this unique cruise experience with the amazing value you'll get when you book with MileagePlus Cruise Awards, and you've got one vacation to remember.

You don't even have to step off of the ship to have a fun-filled vacation when you sail with Royal Caribbean. From relaxing pursuits like mini-golf and yoga to more adventurous options like onboard ice skating, rock climbing, and even zip lining over multiple decks, this fleet has it all. Hang ten on the state-of-the-art Flowrider, a surfing wave pool that extends 40 feet.

When it's time to chow down after all of that excitement, take your pick from up to 20 delicious restaurants, offering everything from sushi to steak. You'll find both casual and upscale options, whether you want the elegant atmosphere and gourmet cuisine of Portofino or you're just looking to build a hot dog with all of your favorite toppings at Boardwalk Dog House. Some Royal Caribbean ships even offer the private Chef's Table experience, which gives cruisers the chance to enjoy an exclusive five-course tasting menu in an intimate environment.

At night, the fun continues. Bet it all at the onboard casino, settle in for a 3-D movie with the kids, or take in a stunning AquaTheater dive performance with acrobats and dancers on one of the AquaClass ships. After the entertainment, join in at a piano sing-along or boogie down to the sounds of renowned DJs at one of the onboard nightclubs.

Pick your dream destination: the Caribbean, Bermuda, Mexico, Europe, Alaska, the South Pacific, or any one of the many enviable locales visited by Royal Caribbean voyages. No matter where you choose to sail, you'll be boasting about your incredible journey and unbeatable deal from MileagePlus Cruise Awards for long after you return.
Caribbean Escape Sale
$300 to spend on board, 50% off fares, free fares for kids & more

Alaska Royal Caribbean Cruises
Alaska's majestic beauty comes front and center on every Alaska Royal Caribbean cruise. Most itineraries are at least 7 nights long, giving you the chance to savor the best that the region has to offer, from landscapes to wildlife. Save room on your camera for some shots of Tracy Arm Fjord and its waterfall-covered glaciers. Hop onto the Mount Roberts Tram in Juneau for an unforgettable view of both the city and Gastineau Channel, and stop in Skagway for a historic tour of the city via streetcar.
Departing from:
Seward (Anchorage), Alaska
Ports of Call:
Seward (Anchorage), Alaska • Cruise Hubbard Glacier • Juneau, Alaska • Skagway, Alaska • Icy Strait Point (Hoonah), Alaska • Ketchikan, Alaska • Cruise Inside Passage, Alaska • Vancouver (Canada Place), British Columbia
Bonus Offers Available:
50% Off 2nd Guest! (Price Shown Reflects Savings)

Book a stateroom on select Royal Caribbean sailings departing after August 1st and the second guest will receive 50 percent savings! Pricing shown reflects a discount of 50 percent off on the second guest, based on double occupancy. Plus 3rd & 4th guests traveling in the same room save 25% off cruise fares. Offer not valid for singles; port taxes and government fees are at full price; new bookings only; additional restrictions may apply.

Earn Unlimited Future Cruise Credits for Referrals!

Each time you refer a new customer to us, we will give you a $50 Future Cruise Credit after their sailing departs. There is no limit to the number of Future Cruise Credits earned, and you can apply them toward your next booking with us. Simply have your referral call us to book, indicate that you recommended us, and provide us with your name and city/state or email address. Offer is not valid if the referred customer is traveling aboard the same sailing as you.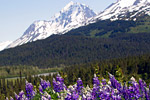 Departure Ports for Alaska Royal Caribbean Cruises:
About Royal Caribbean Cruises
Featured Ship: Norwegian Sky
Perfect for a first cruise or quick getaway, Norwegian Sky offers 3- and 4-day cruises from Miami to the Bahamas. Featuring 10 dining options includin... learn more
Ship Completed Date: Jan 1, 1999
Photos & Tours

Explore Royal Caribbean Cruise Ships:
Search Royal Caribbean By Destination:
More Ways to Find Cruise Deals
Need Help? Call 1-800-474-2052
Cruise experts
are available
24/7
with the same great prices as online.
Or, use our site:
FAQs
Cruising 101 Guide
Terms & Conditions
Price is in miles per person based on two people staying in the same stateroom. Price does not include a non-refundable miles processing fee per booking. All offers are for selected dates only, are subject to availability, are limited and apply to new bookings only. Your exact price depends on the time of the actual booking. Additional restrictions may apply. All prices and dates may not be available at the time of booking. Passengers receiving special rates based on residency or age will be required to show a government-issued form of identification (passport, or birth certificate and driver's license) at the pier to validate state of residency or age prior to boarding the cruise ship.. Fees or charges incurred after booking must be paid in money.
Full Terms & Conditions
. Best Price Guarantee restrictions and instructions apply; see our
Best Price Guarantee Policy
. For promotional offer terms and conditions, see offer description.

Special requirements
If you or a guest is pregnant or traveling with an infant child, or if there is a need to communicate a request for special meals, medical conditions or physical challenges, we ask that you please call 800-474-2052. Cruise Specialists are available 24 hours a day, 7 days a week. We will do everything we can to meet your needs and answer all of your questions.

Minimum age requirements may apply.

Mileage Plus Holdings, LLC has engaged World Travel Holdings, Inc., a third party provider, to host this cruise award redemption website and to provide certain members of the MileagePlus Program with the ability to redeem MileagePlus miles for cruise awards through the site. MileagePlus reserves the right to establish eligibility criteria for redemption of awards. All award orders are subject to availability. Each member must have sufficient miles in his or her MileagePlus account to complete the transaction. Your miles will be deducted at the time of purchase. In the event that miles have not been properly debited from your account at the time of redemption, miles can be debited by MileagePlus at any time. Miles redemptions may only be made from a single account per transaction. You may not combine miles from two or more accounts on a single transaction. In its sole discretion, MileagePlus may permit members to purchase cruises using a combination of award miles and money for a limited number of awards. Not all members will be eligible to make purchases using miles and money. The amount of miles or miles and money necessary for a transaction will be set by MileagePlus in its sole discretion, are subject to change and may vary by member. Any money portion of any purchase must be paid with a major credit card. Any money portion or redemption fees or charges will appear on your credit card statements as "e;MileagePlus Cruise Awards"e;. No MileagePlus award miles will be awarded in connection with any transaction made using MileagePlus miles or a combination of miles and money as the form of payment. Miles accrued, awards, and benefits issued are subject to change and are subject to the rules of the United MileagePlus program, including without limitation the Premier® program (the "e;MileagePlus Program"e;), which are expressly incorporated herein. United may change the MileagePlus Program including, but not limited to, rules, regulations, travel awards and special offers or terminate the MileagePlus Program at any time and without notice. United and its subsidiaries, affiliates and agents are not responsible for any products or services of other participating companies and partners. United and MileagePlus are registered service marks. For complete details about the MileagePlus Program, go to www.united.com. NONE OF UNITED AIRLINES, INC., MILEAGE PLUS HOLDINGS, LLC, THEIR AFFILIATES, OR ANY EMPLOYEES, OFFICERS, DIRECTORS OR AGENTS OF ANY SUCH PARTIES SHALL BE HELD LIABLE FOR, AND EACH MEMBER HEREBY WAIVES ANY CLAIM AGAINST SUCH PARTIES FOR ANY LOSS OF OR DAMAGE TO PROPERTY , ANY INJURY TO PERSON, OR ANY OTHER LOSS OR DAMAGE CAUSED BY REASON OF ANY DEFECT, FAILURE, NEGLIGENCE OR OTHER WRONGFUL ACT OR OMISSION, OF ANY OF WORLD TRAVEL HOLDINGS, INC., ITS AFFILIATES OR AGENTS, ANY CRUISE LINE OR, ANY OTHER THIRD PARTY PROVIDING SERVICES UNDER THE CRUISE AWARD REDEMPTION PROGRAM, OR ANY EMPLOYEE OR AGENT THEREOF. IN NO EVENT SHALL ANY PARTY BE LIABLE FOR CONSEQUENTIAL, INDIRECT, OR SPECIAL DAMAGES.
Free upgrade!
Book an eligible stateroom on any qualifying sailing and receive a free upgrade! In some cases, you'll be upgraded to a more desirable location aboard your ship. In other instances, you'll be upgraded to a stateroom with extra space and/or a better view. It's also possible that you might receive all of these benefits. Select your sailing date to see which upgrades are available.