OCEANIA CRUISES...LUXURIOUS LIVING AT SEA
Affordable Elegance with Oceania Cruises & MileagePlus Cruise Awards
For a truly luxurious cruise experience, choose Oceania Cruises. Whether you're headed to must-see hot spots in Europe or the Caribbean or to more exotic locales in Thailand or Taiwan, Oceania Cruises will take you there in 5-star style. Even while you're busy exploring one of Oceania's 330 destinations, you'll look forward to returning to your floating resort – Oceania's accommodations, service, and food are simply as deluxe as they come. You'll dine on gourmet cuisine, attend high tea to the sounds of a string quartet, and drift off to sleep on a queen-sized Tranquility Bed. A vacation couldn't be more carefree.

Activities onboard are unique and varied, from guest speakers to film screenings. Curl up with a book in the onboard library, attend a wine or martini tasting, lounge by the pool, or shop in the duty-free boutiques. Try a group yoga or Pilates class in the fitness center or relax with a massage treatment in the world-class spa.

At dinner time, head to the Grand Dining Room for French-inspired continental cuisine, or choose a specialty restaurant: Polo Grill for a classic steakhouse feel, Toscana for gourmet Italian, or Red Ginger for contemporary Asian classics. For a special treat, indulge in classic French fare at Jacques, the namesake of world-famous chef Jacques Pépin. In Jacques, as in all Oceania Cruises' restaurants, the elegant décor is as delightful as the food. After dinner, watch a live theater or comedy show, play some blackjack in the casino, grab a cocktail at the bar, or listen to a classical music concert under the stars. With Oceania Cruises' lavish amenities and MileagePlus Cruise Awards's unbeatable value, the hardest decision you have to make is where to begin.

Cruise in Style & Comfort
Enjoy plush staterooms, topnotch service along with deluxe amenities

Caribbean Oceania Cruises
You can't go wrong with a Caribbean Oceania Cruise: the gorgeous beaches and crystal-clear water are as good as it gets. Each island has its own distinctive feel: St. Lucia is known for its unspoiled beauty, Barbados its British flavor, and St. Bart's its chic French ambience. Many itineraries also hit Belize, home of the longest reef system in the western hemisphere and arguably the best diving in the Caribbean. Swim, snorkel, and sunbathe your way along the Caribbean islands for 7 to 14 nights of pure relaxation and fun.
Brochure price

999,762 miles

– Save up to 82%

10 Night Southern Caribbean Dreams

Departing from:

Miami, Florida

Ports of Call:

Great Stirrup Cay (Cruiseline Private Island), Bahamas
Basseterre, St. Kitts
St. John's, Antigua
Tortola, British Virgin Islands
Samana, Dominican Republic
Nassau, Bahamas

Brochure price

1,071,190 miles

– Save up to 78%

9 Night Island Tempos

Departing from:

Miami, Florida

Ports of Call:

Costa Maya (Mahahual), Mexico
Harvest Caye, Belize
Santo Tomas De Castilla, Guatemala
Roatan (Isla Roatan), Bay Islands, Honduras
Cozumel, Mexico
Havana, Cuba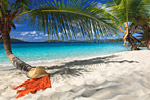 Departure Ports for Caribbean Oceania Cruises:

Europe Oceania Cruises
Europe is a cultural gold mine: ancient cities, modern skyscrapers, and white-sand beaches exist side-by-side. What better way to explore the diversity of Europe than by sea? On a Europe Oceania Cruise, you can try your luck at the most famous casino in the world in glamorous Monte Carlo, Monaco, sample authentic port wine in Lisbon, Portugal, and take a romantic ride along the cliff-hewn Amalfi Coast in Sorrento, Italy. From the Tivoli Gardens in Copenhagen, Denmark to the Hagia Sophia in Istanbul, Turkey, you'll see the sights that make up the fascinating landscape of Europe's most famous cities. When your fully-staffed hotel travels with you, you can leave the stress of planning behind and focus on what really matters – the unforgettable experience!
Brochure price

856,905 miles

– Save up to 78%

7 Night Timeless Beauties

Departing from:

Monte Carlo, Monaco

Ports of Call:

Antibes, France
Portofino, Italy
Livorno (Florence & Pisa), Italy
Ajaccio, Corsica, France
Palma De Mallorca, Balearic Islands
Valencia, Spain
Barcelona, Spain

Brochure price

1,047,381 miles

– Save up to 72%

7 Night Mediterranean Montage

Departing from:

Barcelona, Spain

Ports of Call:

Palma De Mallorca, Balearic Islands
Marseille (Provence), France
Monte Carlo, Monaco
Ajaccio, Corsica, France
La Spezia (Cinque Terre), Italy
Livorno (Florence & Pisa), Italy
Civitavecchia (Rome), Italy

Brochure price

1,142,619 miles

– Save up to 75%

15 Night Pathway to Iberia

Departing from:

Miami, Florida

Ports of Call:

St. George's, Bermuda
Santa Cruz De Tenerife, Canary Islands
Arrecife, Lanzarote, Canary Islands
Funchal, Madeira
Lisbon, Portugal

Brochure price

1,142,619 miles

– Save up to 74%

10 Night European Medley

Departing from:

Civitavecchia (Rome), Italy

Ports of Call:

Amalfi, Italy
Taormina (Naxos), Sicily, Italy
Valletta, Malta
Cruise Mediterranean Sea
Argostoli, Kefalonia, Greece
Durres (Tirana), Albania
Kotor, Montenegro
Split, Croatia
Venice, Italy

Brochure price

1,237,857 miles

– Save up to 70%

7 Night Baltic Marvels

Departing from:

Copenhagen, Denmark

Ports of Call:

Warnemunde (Berlin), Germany
Tallinn, Estonia
St. Petersburg, Russian Federation
Helsinki, Finland
Stockholm, Sweden

Brochure price

1,475,952 miles

– Save up to 72%

12 Night Royal Keepsakes

Departing from:

Stockholm, Sweden

Ports of Call:

Helsinki, Finland
St. Petersburg, Russian Federation
Tallinn, Estonia
Riga, Latvia
Visby, Gotland, Sweden
Copenhagen, Denmark
Cruise The Skagerrak
Amsterdam, Netherlands
Zeebrugge (Bruges), Belgium
Southampton (London), England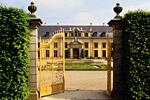 Departure Ports for Europe Oceania Cruises:

Alaska Oceania Cruises
There's nothing like sailings parallel with the beautiful, yet, untamed and rugged terrain of the Alaskan frontier with Oceania Cruises. Trek the icy waterways alongside its colossal glaciers, or witness the demeanor of the orca in its natural habitat along with the rest of Alaska's aquatic wildlife. Venture onshore and capture the thrill of getting up close and personal with the Alaskan bears, the caribou, or the American bison. Other scintillating activities range from experiencing urban feel of the populous city of Anchorage, to mingling with the natives for a more antiquated look at the origins of this great state.

Alaska's cultural diversities, incredible sightseeing adventures, and historic significance make for an all-around fantastic Oceania cruise vacation experience you cannot pass up!
Brochure price

845,000 miles

– Save up to 72%

7 Night Awe of Alaska

Departing from:

Seattle, Washington

Ports of Call:

Cruise Inside Passage, Alaska
Ketchikan, Alaska
Cruise Sawyer Glacier
Sitka, Alaska
Prince Rupert, British Columbia
Cruise Outside Passage, Alaska

Brochure price

821,190 miles

– Save up to 72%

7 Night Panoramic Passages

Departing from:

Vancouver (Canada Place), British Columbia

Ports of Call:

Cruise Inside Passage, Alaska
Ketchikan, Alaska
Cruise Tracy Arm Fjord, Alaska
Sitka, Alaska
Prince Rupert, British Columbia
Seattle, Washington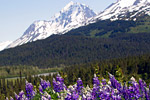 Departure Ports for Alaska Oceania Cruises:

Exotic Oceania Cruises
Brochure price

1,428,333 miles

– Save up to 74%

18 Night Stars of the Pacific

Departing from:

Papeete, Tahiti

Ports of Call:

Raiatea, French Polynesia
Rangiroa, French Polynesia
Nuku Hiva, Marquesas
Hilo, Hawaii
Honolulu, Oahu, Hawaii
Lahaina, Maui, Hawaii
Nawiliwili, Kauai, Hawaii
San Pedro (Los Angeles), California

Brochure price

2,404,524 miles

– Save up to 66%

18 Night Vibrant Cultures

Departing from:

Bangkok, Thailand

Ports of Call:

Ko Samui (Koh Samui), Thailand
Singapore
Phuket, Thailand
Yangon (Rangoon), Myanmar
Colombo, Sri Lanka
Kochi (Cochin), India
New Mangalore Port, India
Mormugao (Goa), India
Mumbai (Bombay), India

Brochure price

2,190,238 miles

– Save up to 70%

20 Night Tasman & Pacific Gems

Departing from:

Sydney, Australia

Ports of Call:

Melbourne, Australia
Burnie, Tasmania, Australia
Picton, New Zealand
Napier, New Zealand
Tauranga (Rotorua), New Zealand
Auckland, New Zealand
Nuku'Alofa, Tonga Islands
Cross International Dateline
Pago Pago, Tutuila, American Samoa
Bora Bora, French Polynesia
Papeete, Tahiti

Canada / New England Oceania Cruises
Brochure price

1,071,190 miles

– Save up to 67%

10 Night Cottages Coves & Coasts

Departing from:

New York, New York

Ports of Call:

Newport, Rhode Island
Boston, Massachusetts
Bar Harbor, Maine
Halifax, Nova Scotia
Hamilton, Bermuda

Sailing Dates:

July 2018
August 2018
September 2018

Cuba Oceania Cruises
Brochure price

928,333 miles

– Save up to 68%

9 Night Cuban Charisma

Departing from:

Miami, Florida

Ports of Call:

Key West, Florida
Havana, Cuba
Cienfuegos, Cuba
Santiago De Cuba, Cuba
Explore Oceania Cruise Ships:
Search Oceania Cruise Destinations
More Ways to Find Cruise Deals
Need Help? Call 1-800-474-2052
Cruise experts
are available
24/7
with the same great prices as online.
Or, use our site:
FAQs
Cruising 101 Guide
Terms & Conditions
Price is in miles per person based on two people staying in the same stateroom. Price does not include a non-refundable miles processing fee per booking. All offers are for selected dates only, are subject to availability, are limited and apply to new bookings only. Your exact price depends on the time of the actual booking. Additional restrictions may apply. All prices and dates may not be available at the time of booking. Passengers receiving special rates based on residency or age will be required to show a government-issued form of identification (passport, or birth certificate and driver's license) at the pier to validate state of residency or age prior to boarding the cruise ship.. Fees or charges incurred after booking must be paid in money.
Full Terms & Conditions
. Best Price Guarantee restrictions and instructions apply; see our
Best Price Guarantee Policy
. For promotional offer terms and conditions, see offer description.

Special requirements
If you or a guest is pregnant or traveling with an infant child, or if there is a need to communicate a request for special meals, medical conditions or physical challenges, we ask that you please call 800-474-2052. Cruise Specialists are available 24 hours a day, 7 days a week. We will do everything we can to meet your needs and answer all of your questions.

Minimum age requirements may apply.

Mileage Plus Holdings, LLC has engaged World Travel Holdings, Inc., a third party provider, to host this cruise award redemption website and to provide certain members of the MileagePlus Program with the ability to redeem MileagePlus miles for cruise awards through the site. MileagePlus reserves the right to establish eligibility criteria for redemption of awards. All award orders are subject to availability. Each member must have sufficient miles in his or her MileagePlus account to complete the transaction. Your miles will be deducted at the time of purchase. In the event that miles have not been properly debited from your account at the time of redemption, miles can be debited by MileagePlus at any time. Miles redemptions may only be made from a single account per transaction. You may not combine miles from two or more accounts on a single transaction. In its sole discretion, MileagePlus may permit members to purchase cruises using a combination of award miles and money for a limited number of awards. Not all members will be eligible to make purchases using miles and money. The amount of miles or miles and money necessary for a transaction will be set by MileagePlus in its sole discretion, are subject to change and may vary by member. Any money portion of any purchase must be paid with a major credit card. Any money portion or redemption fees or charges will appear on your credit card statements as "e;MileagePlus Cruise Awards"e;. No MileagePlus award miles will be awarded in connection with any transaction made using MileagePlus miles or a combination of miles and money as the form of payment. Miles accrued, awards, and benefits issued are subject to change and are subject to the rules of the United MileagePlus program, including without limitation the Premier® program (the "e;MileagePlus Program"e;), which are expressly incorporated herein. United may change the MileagePlus Program including, but not limited to, rules, regulations, travel awards and special offers or terminate the MileagePlus Program at any time and without notice. United and its subsidiaries, affiliates and agents are not responsible for any products or services of other participating companies and partners. United and MileagePlus are registered service marks. For complete details about the MileagePlus Program, go to www.united.com. NONE OF UNITED AIRLINES, INC., MILEAGE PLUS HOLDINGS, LLC, THEIR AFFILIATES, OR ANY EMPLOYEES, OFFICERS, DIRECTORS OR AGENTS OF ANY SUCH PARTIES SHALL BE HELD LIABLE FOR, AND EACH MEMBER HEREBY WAIVES ANY CLAIM AGAINST SUCH PARTIES FOR ANY LOSS OF OR DAMAGE TO PROPERTY , ANY INJURY TO PERSON, OR ANY OTHER LOSS OR DAMAGE CAUSED BY REASON OF ANY DEFECT, FAILURE, NEGLIGENCE OR OTHER WRONGFUL ACT OR OMISSION, OF ANY OF WORLD TRAVEL HOLDINGS, INC., ITS AFFILIATES OR AGENTS, ANY CRUISE LINE OR, ANY OTHER THIRD PARTY PROVIDING SERVICES UNDER THE CRUISE AWARD REDEMPTION PROGRAM, OR ANY EMPLOYEE OR AGENT THEREOF. IN NO EVENT SHALL ANY PARTY BE LIABLE FOR CONSEQUENTIAL, INDIRECT, OR SPECIAL DAMAGES.
Free upgrade!
Book an eligible stateroom on any qualifying sailing and receive a free upgrade! In some cases, you'll be upgraded to a more desirable location aboard your ship. In other instances, you'll be upgraded to a stateroom with extra space and/or a better view. It's also possible that you might receive all of these benefits. Select your sailing date to see which upgrades are available.