2018 Deals with MileagePlus Cruise Awards
Enjoy big savings and exclusive cruise offers
Plan your next vacation with MileagePlus Cruise Awards and take advantage of 2018 cruise deals including lower rates and more miles to use toward another sailing.
What's more, you'll cruise aboard the world's best cruise lines like Norwegian Cruise Line, Royal Caribbean, and Carnival Cruise Line, including a number of fleets sailing around the globe. Top destinations include the Caribbean, Europe, Alaska, Bermuda and more.
You've picked the perfect time to start planning your trip of a lifetime, now go ahead and begin your search!
2018 Cruise Deals
Get exclusive offers + use miles on 2018 cruises
2018 Caribbean Cruise Deals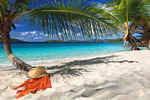 Caribbean cruises
include the most breathtaking islands and beaches in paradise. Book now and discover the beauties of the islands of St. John's, St. Thomas, Antigua and many more island escapes.
2018 Bahamas Cruise Deals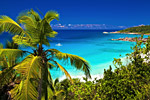 Embark on a
Bahamas cruise
aboard the world's top fleets and experience the tropics the way you deserve in places like Cococay, Nassau, Half Moon Cay, plus a number of other fun and exciting vacation havens.
2018 Mexico Cruise Deals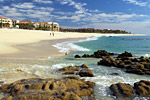 Get the most out of your
Mexico cruise
with the best rates on top cruise lines on your way to Catalina Island, Puerto Vallarta, Cabo San Lucas and more.
2018 Hawaii Cruise Deals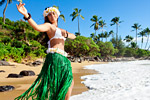 Experience an exotic escape filled with lots of beauty, sun and fun, on a
Hawaii cruise
with MileagePlus Cruise Awards. Our deals include the lowest rates and biggest savings as you venture to Oahu, the Big Island of Hawaii, Kahului and Maui.
2018 Bermuda Cruise Deals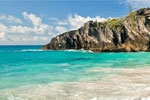 Deals on
Bermuda cruises
include low fares, the best accommodations and loads of fun and exciting onboard activities. Explore the island's beautiful beaches, wellness retreats, shopping, dining and nightlife, arts and entertainment, and so much more.
2018 Europe Cruise Deals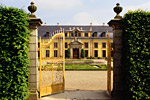 Book a
Europe cruise
and score the vacation of a lifetime with top cruise lines sailing to Italy, Greece, Spain, The United Kingdom and more.
2018 Alaska Cruise Deals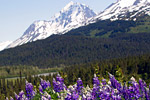 Revel in astonishing sight-seeing tours that include Yukon-Kuskokwim Delta, Denali National Park and Reserve or Glacier Bay when you book an
Alaska Cruise
using one of our many cruise deals.
2018 Cuba Cruise Deals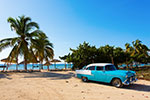 Experience the excitement of a
Cuba cruise
from Miami, Fort Lauderdale, Tampa, and many other departure ports with MileagePlus Cruise Awards. Take advantage of stops in the Bahamas, the island of Great Stirrup Cay, and Key West, Florida, before you enjoy the beautiful and bustling town of Havana, Cuba
Terms & Conditions
Price is in miles per person based on two people staying in the same stateroom. Price does not include a non-refundable miles processing fee per booking. All offers are for selected dates only, are subject to availability, are limited and apply to new bookings only. Your exact price depends on the time of the actual booking. Additional restrictions may apply. All prices and dates may not be available at the time of booking. Passengers receiving special rates based on residency or age will be required to show a government-issued form of identification (passport, or birth certificate and driver's license) at the pier to validate state of residency or age prior to boarding the cruise ship.. Fees or charges incurred after booking must be paid in money. Full Terms & Conditions. Best Price Guarantee restrictions and instructions apply; see our Best Price Guarantee Policy. For promotional offer terms and conditions, see offer description.
Special requirements
If you or a guest is pregnant or traveling with an infant child, or if there is a need to communicate a request for special meals, medical conditions or physical challenges, we ask that you please call 800-474-2052. Cruise Specialists are available 24 hours a day, 7 days a week. We will do everything we can to meet your needs and answer all of your questions.
Minimum age requirements may apply.
Mileage Plus Holdings, LLC has engaged World Travel Holdings, Inc., a third party provider, to host this cruise award redemption website and to provide certain members of the MileagePlus Program with the ability to redeem MileagePlus miles for cruise awards through the site. MileagePlus reserves the right to establish eligibility criteria for redemption of awards. All award orders are subject to availability. Each member must have sufficient miles in his or her MileagePlus account to complete the transaction. Your miles will be deducted at the time of purchase. In the event that miles have not been properly debited from your account at the time of redemption, miles can be debited by MileagePlus at any time. Miles redemptions may only be made from a single account per transaction. You may not combine miles from two or more accounts on a single transaction. In its sole discretion, MileagePlus may permit members to purchase cruises using a combination of award miles and money for a limited number of awards. Not all members will be eligible to make purchases using miles and money. The amount of miles or miles and money necessary for a transaction will be set by MileagePlus in its sole discretion, are subject to change and may vary by member. Any money portion of any purchase must be paid with a major credit card. Any money portion or redemption fees or charges will appear on your credit card statements as "e;MileagePlus Cruise Awards"e;. No MileagePlus award miles will be awarded in connection with any transaction made using MileagePlus miles or a combination of miles and money as the form of payment. Miles accrued, awards, and benefits issued are subject to change and are subject to the rules of the United MileagePlus program, including without limitation the Premier® program (the "e;MileagePlus Program"e;), which are expressly incorporated herein. United may change the MileagePlus Program including, but not limited to, rules, regulations, travel awards and special offers or terminate the MileagePlus Program at any time and without notice. United and its subsidiaries, affiliates and agents are not responsible for any products or services of other participating companies and partners. United and MileagePlus are registered service marks. For complete details about the MileagePlus Program, go to www.united.com. NONE OF UNITED AIRLINES, INC., MILEAGE PLUS HOLDINGS, LLC, THEIR AFFILIATES, OR ANY EMPLOYEES, OFFICERS, DIRECTORS OR AGENTS OF ANY SUCH PARTIES SHALL BE HELD LIABLE FOR, AND EACH MEMBER HEREBY WAIVES ANY CLAIM AGAINST SUCH PARTIES FOR ANY LOSS OF OR DAMAGE TO PROPERTY , ANY INJURY TO PERSON, OR ANY OTHER LOSS OR DAMAGE CAUSED BY REASON OF ANY DEFECT, FAILURE, NEGLIGENCE OR OTHER WRONGFUL ACT OR OMISSION, OF ANY OF WORLD TRAVEL HOLDINGS, INC., ITS AFFILIATES OR AGENTS, ANY CRUISE LINE OR, ANY OTHER THIRD PARTY PROVIDING SERVICES UNDER THE CRUISE AWARD REDEMPTION PROGRAM, OR ANY EMPLOYEE OR AGENT THEREOF. IN NO EVENT SHALL ANY PARTY BE LIABLE FOR CONSEQUENTIAL, INDIRECT, OR SPECIAL DAMAGES.
Free upgrade!
Book an eligible stateroom on any qualifying sailing and receive a free upgrade! In some cases, you'll be upgraded to a more desirable location aboard your ship. In other instances, you'll be upgraded to a stateroom with extra space and/or a better view. It's also possible that you might receive all of these benefits. Select your sailing date to see which upgrades are available.